Illustrative Plan
The Illustrative Plan below shows one way in which the various uses on the site could be laid out. It shows the potential alignment of the main street which passes through the development and beyond to provide a new route to North Walsham Industrial Estate. We are suggesting that:
New employment development should be located close to Waitrose and make better use of the undeveloped land in that area.

Space is reserved adjacent to North Walsham Football Club to allow for extended outdoor sports and recreation.

That key community facilities should be clustered together in a central area close to Rossi's

There should be a interconnected network of green spaces which run through the site and provide for attractive walking and cycling routes within the development and to connect to the town and countryside

There should be a number of smaller local parks dotted throughout the development, a large new 'town park' in the central area and a substantial landscaped edge to the development on the Norwich Road.
At this stage we are suggesting that the site might be developed in perhaps three of four character areas with the central area containing key facilities such as a new Primary School, possible health facilities and a small shopping area to provide a focus to the development. The emphasis would be on walking and cycling so that all residents would have safe and attractive access to all of the facilities on the site, in the adjacent town and to the adjoining countryside.
This is only one possible way that the site could be laid out and there may be other possible and more suitable alternatives. We will modify this Plan following this consultation and use it as a basis for preparing a more detailed Master Plan for the site which will then be subject to further consultation.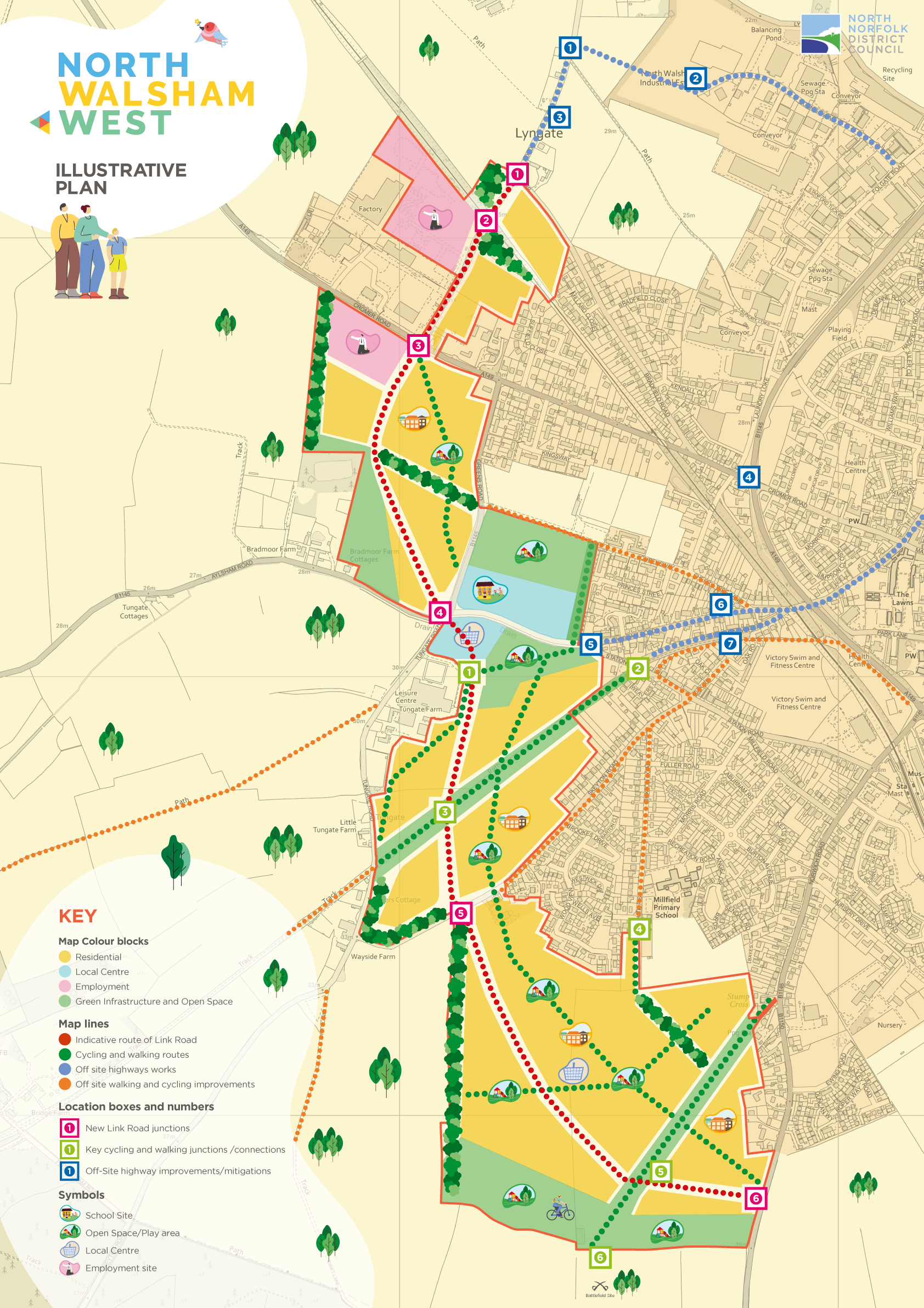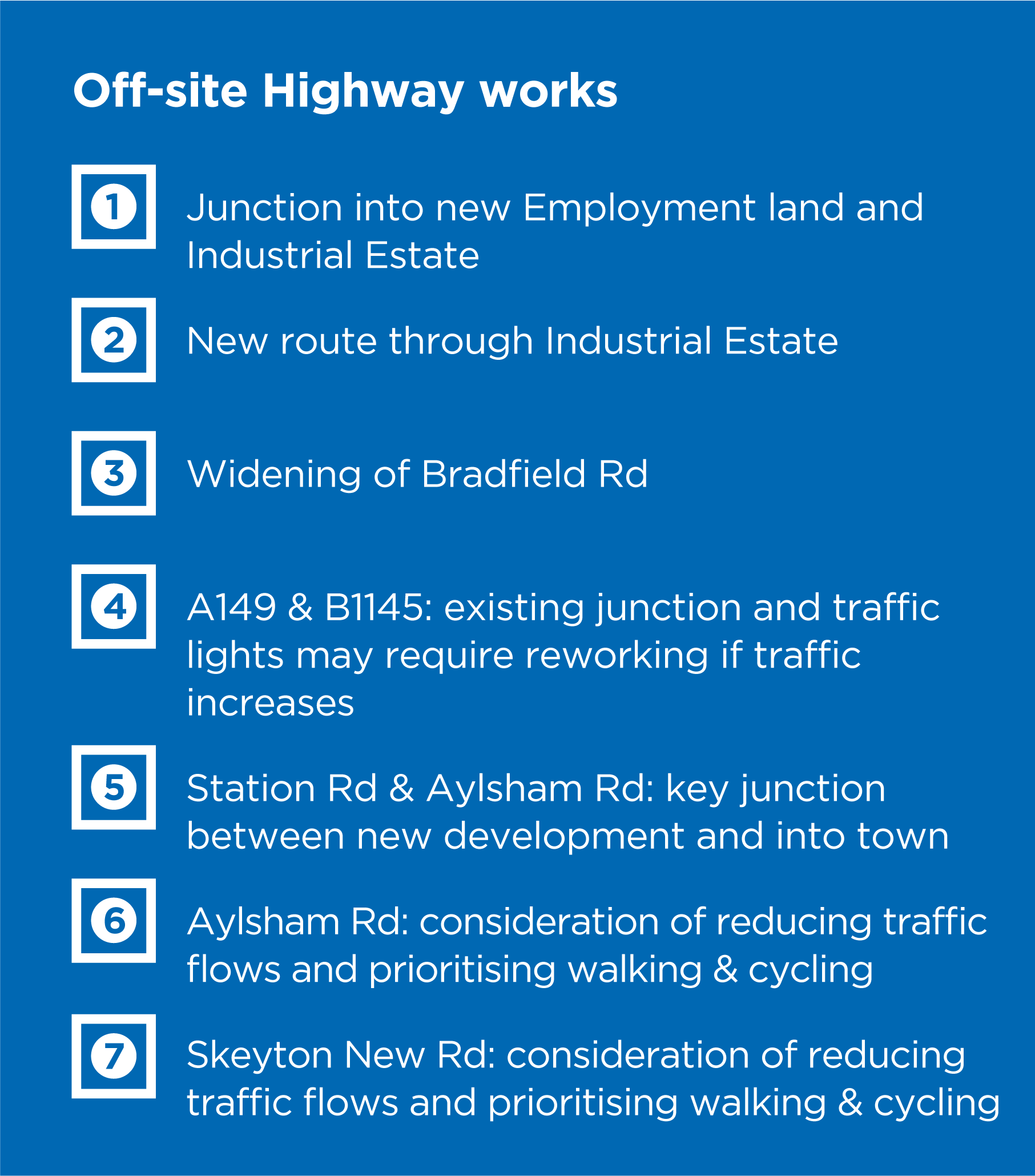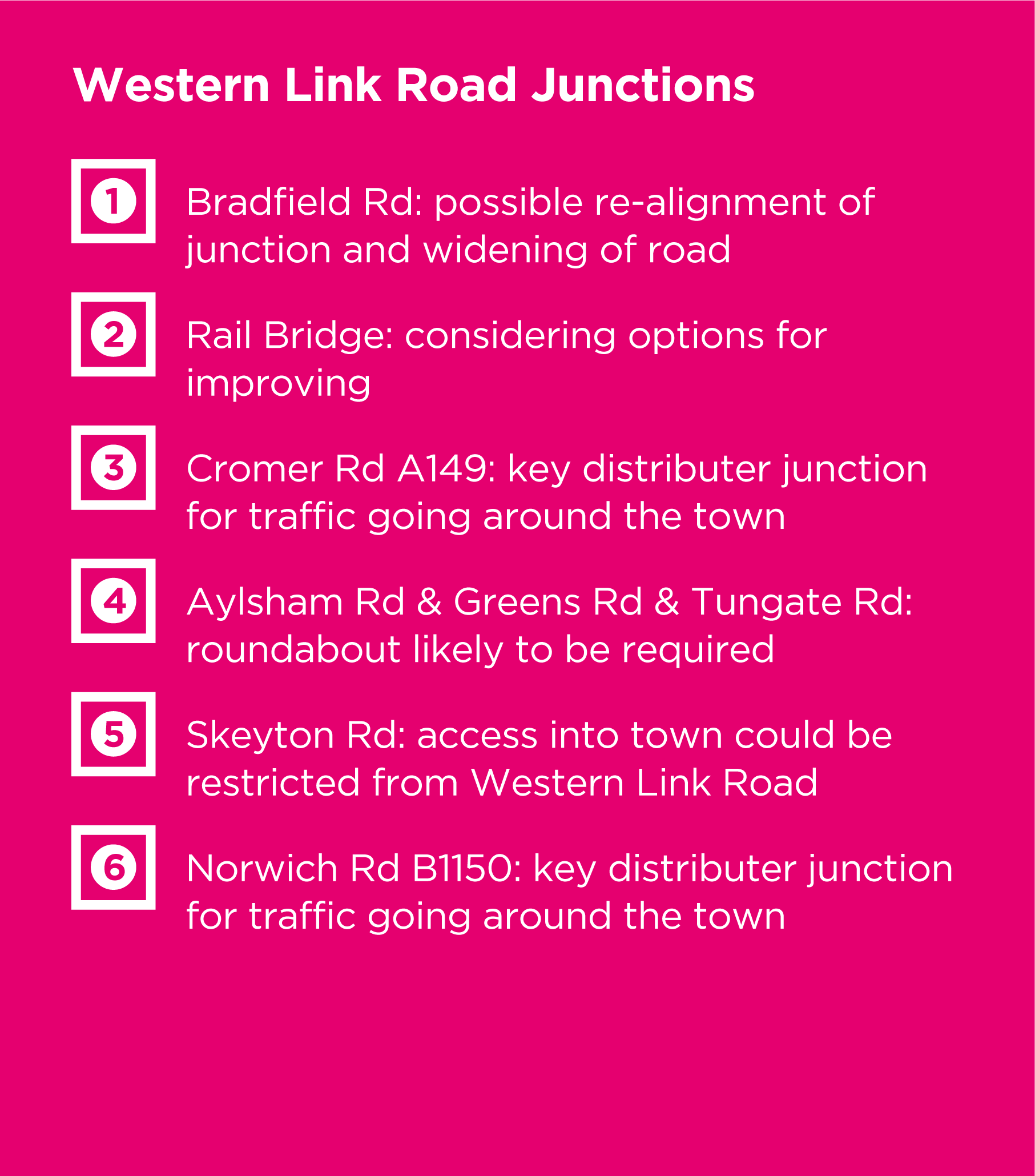 CONSULTATION NOW CLOSED
PLEASE DO NOT SUBMIT ANY COMMENTS TO THIS WEBSITE AS THE FEEDBACK FORM WILL NOT BE MONITORED